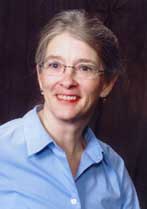 Dr. Kathy Abbott is a Licensed Clinical Psychologist with over 15 years of experience working with individuals (children, adolescents, and adults) and couples. She has specialized training and experience working with trauma and addiction.

Dr. Abbott earned her Doctorate in Clinical Psychology from the Adler School of Professional Psychology. She is a member of the International Society for Neurofeedback and Research. Dr. Abbott is board-certified in EEG Biofeedback by the Biofeedback Certification Institute of America.

Prior to entering independent practice, Dr. Abbott worked in outpatient and hospital settings. She helped start the EEG biofeedback program for addicted health professionals at Rush Behavioral Health. Neurofeedback is one of a full range of services offered by Dr. Abbott in her Evergreen Park office.



Others weigh in on neurofeedback's success:

According to Frank Duffy, MD, Professor of Neurology at Harvard Medical School:

"EEG Biofeedback Therapy should play a major therapeutic role in many difficult areas. In my opinion, if any medication had demonstrated such a wide spectrum of efficacy it would be universally accepted and widely-used."

(Duffy, F. H., 2000). The state of EEG biofeedback therapy (EEG operant conditioning) in 2000: An editor's opinion, Clinical Electroencephalography, 31, V-VII.)